Missing your favourite barista? If you are working from home, looking after your kids, or your local cafe isn't open anymore, what can you do about coffee? Have you got a plan?
We appreciate all the effort that you are making, as a parent trying to keep up with the home curriculum, or as a government or private sector employee who is now working from home to keep important services and business going for our economy.
Forget instant coffee or capsules. If you want a real coffee to start your day but can't, or prefer not to go out, with Podium you can make yourself a cafe quality coffee at home or in your office. No barista training needed! Our machines use an ingenious pod that holds the same amount of coffee that your cafe uses, and has no plastics or aluminium. In fact, they are 100% compostable!
Our machines are affordable, and a real investment as we carry spare parts for maintenance over the years, which we carry out from our workshop here in Canberra. They also have 12 Months warranty.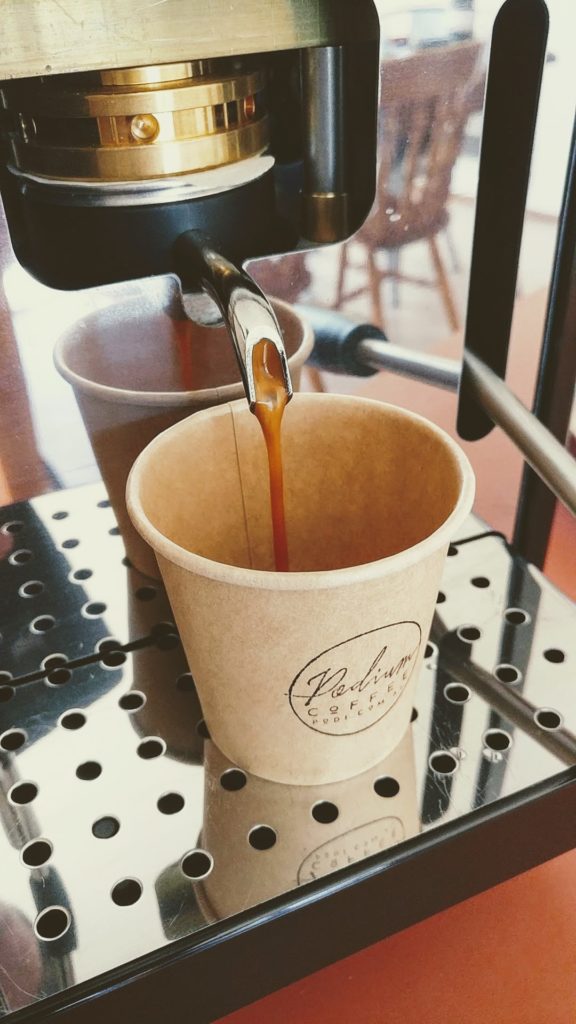 Perfect coffee at home or in your office with a Podium Coffee Machine.
No grinder. No noise. No mess.
Ask for a free workplace demonstration.
---
Contactless Delivery
We are happy to deliver in the Canberra region. We accept online payments, in addition to all contactless card/phone payments. Coffee can be ordered in multiples of 50. If you order a machine, or a minimum of 300 pods you also get free same day or next business day delivery.
---
Are you an employer?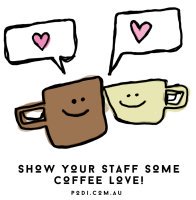 If you want to look after your employees while they work from home, get them a Podium Coffee machine! If you purchase more than 5 in one transaction we can arrange special pricing. Contact us now!
---
Questions?
Please contact us with any questions, or if you would like a free demonstration at your workplace.